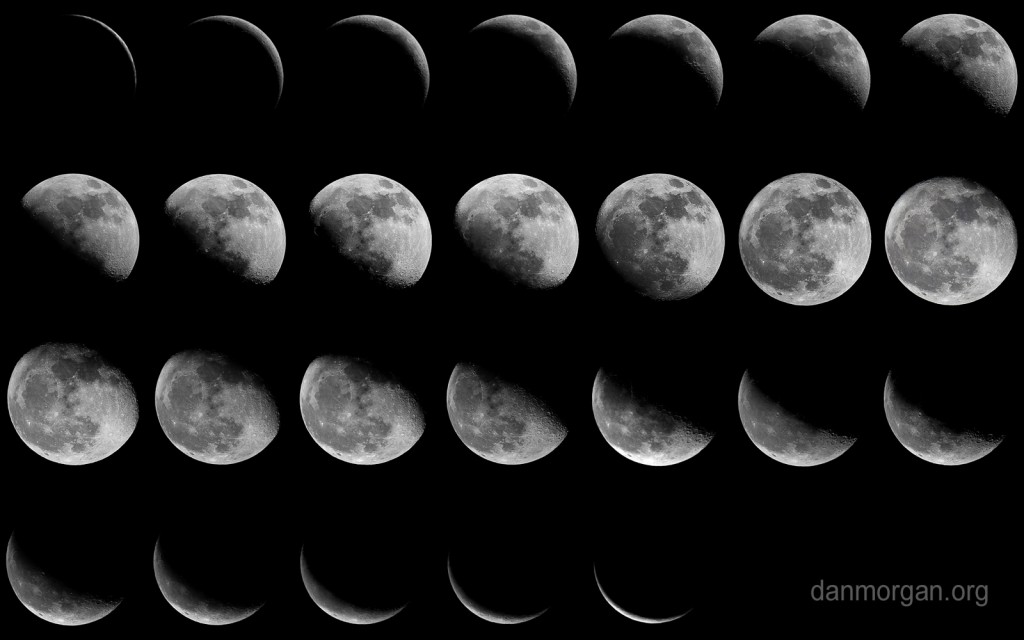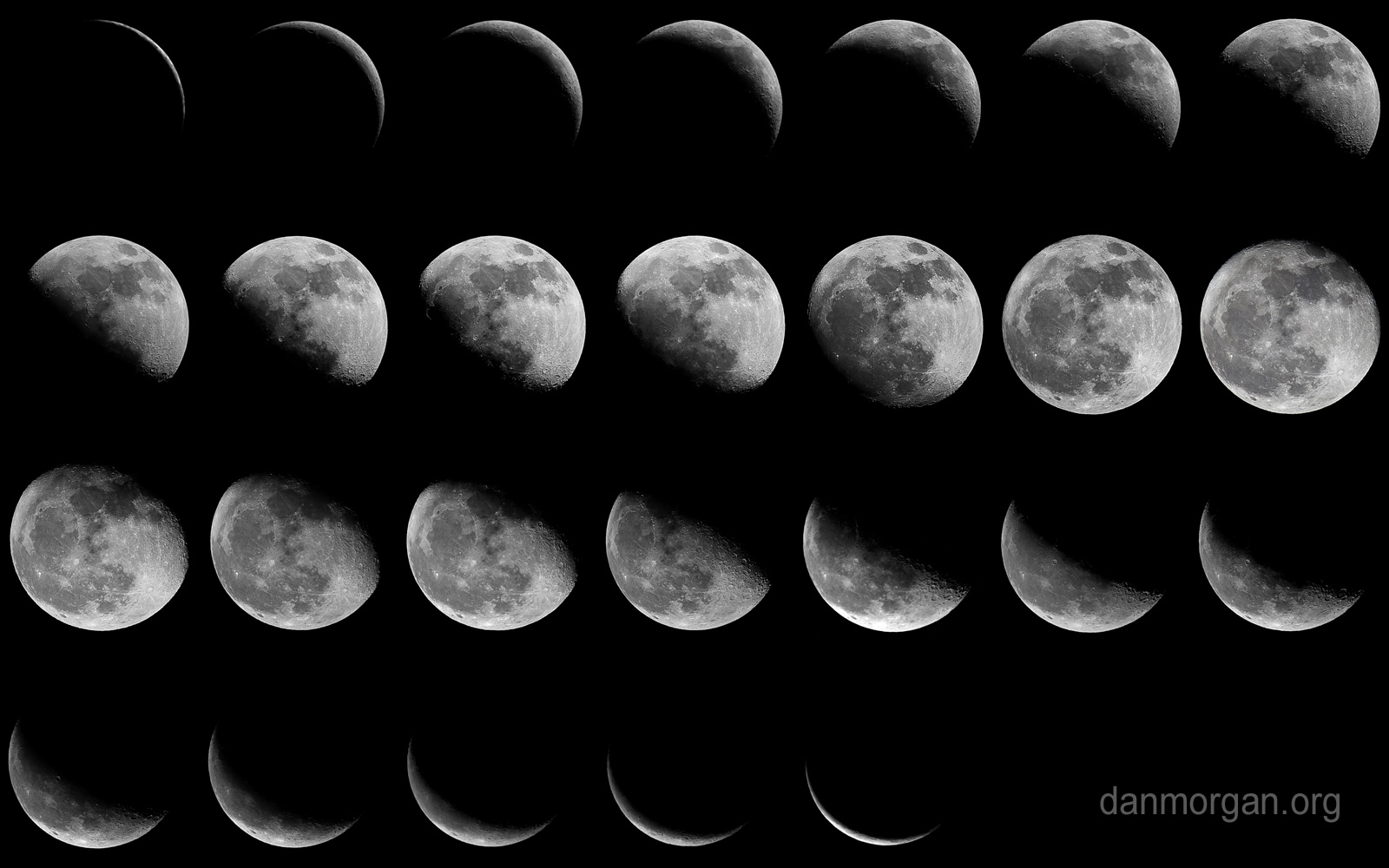 click the photo for a desktop wallpaper sized copy…
Back in February I was contacted by a guy living in the Dominican Republic who wanted to commission a series of 26 photos of discrete phases of the moon for use in an art installation he wanted to put into his new apartment.
I was delighted to be asked and although I explained to him that it could take many months to produce due to weather conditions he was fine with this saying he wouldn't need the completed series until October.
So, I used several moon phase calculators (rodurago.net, timeanddate.com) as well as Google Sky Maps and  Star Walk to determine when and where the moon would be and set about trying to get as many images as possible.
We then hit the wettest spring/summer on record in the UK which meant that for many weeks in a row the moon would simply not be visible because of cloud cover. Despite this I would be regularly waking up at ungodly hours to try and get some photos, often without success. However I learnt the following things about the moon, some of which may be obvious, but some you don't even really think about day to day.
The moon rises in the east and sets in the west in the Northern Hemisphere – much like the sun
The time of moon-rise shifts about 30 mins each day
Because of the above, some nights the moon never rises – sometimes it is just visible during the day
When the moon-rise coincides with sun-rise it is impossible to get a photo of the moon as the follow each other across the sky during the day!
Anyway – I'm now pretty good at guessing where the moon will be at any one time.
It finally took me 5 months to complete the job; I took many more photos than displayed above but along with poor weather, atmospheric conditions or even the angle of the moon on the horizon can have a massive effect on the quality of the photos you can get, so the choicest selection.
For those interested, the large majority of the photos were taken at between 1/200 and 1/500 at f6-8 (typically 1/320 f7.1 gave good results). All shots were taken on a Canon EOS 5D mkii with a Canon 100-400mm f4.5-5.6 L lens, on a sturdy tripod with Mirror lock-up and triggered remotely to avoid vibrations.