Photography has always been a fascination for me, from my early childhood playing with my father's Pentax cameras, shooting on slides and film with lenses ranging from a pin sharp 50mm f1.4 to a fantastic 500mm reflector lens, to the advent of digital SLRs allowing you to see instant results.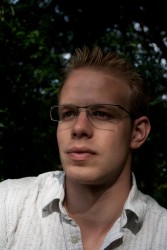 I started to get into photography seriously about ten years ago, buying a 35mm Canon consumer SLR which I took on a back packing holiday to Italy. My next purchase was a 350D back in 2005 and since switching to digital I've never (regrettably!) been back to film.
On a personal level wildlife and macro photography have been my main interests and I have used the skills learnt tackling these subjects to branch into portraiture which aims to capture the big picture as well as the little details.
Based in Hertfordshire, I am now looking to dedicate more of my time to photography on a professional basis and would be delighted to provide photography for your needs.
For more information, including prices and contact details please see the Contact page